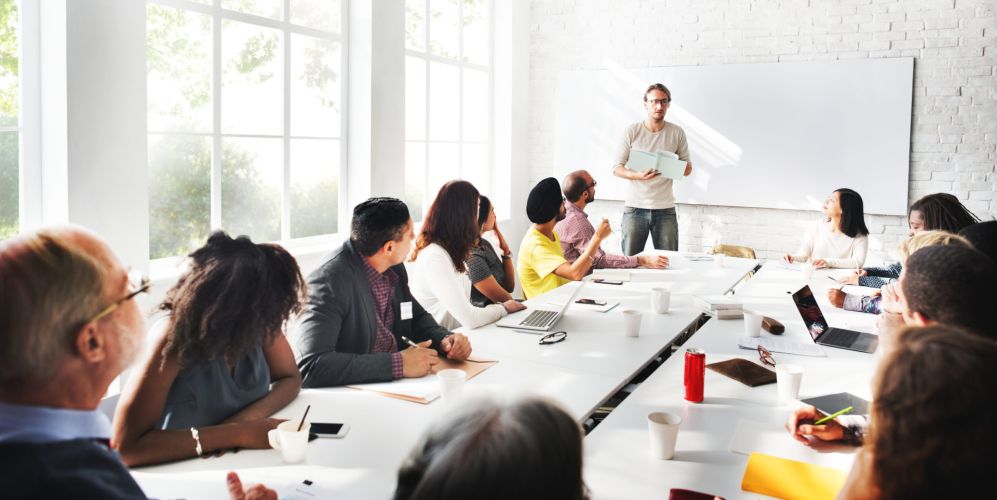 Working with a Dedicated Software Development Team
December 30, 2021
A dedicated software development team necessitates meticulous planning. Transparency and on-demand data assist in developing and maintaining software that helps businesses flourish.
When an MVP has progressed beyond its baseline capabilities, a savvy product owner considers changing from a project-based development strategy to contracting assistance from a specialized software development team.
Businesses and their technical partners benefit from continuing feature refinement, ranging from lower rates to long-term budgeting and labor planning. However, the advantages of a dedicated software development team are also its downfall.
Without appropriate preparation, business executives may overlook the benefits that a dedicated software development team may deliver. However, on-demand data, project transparency, and regular progress assessments assist organizations and their technology partners make the most of developers' heritage knowledge and align everyone around essential goals.
The Key to Success with a Dedicated Software Development Team
In software development, as in life, the journey is sometimes more essential than the destination. Product owners must consider the value added by the upcoming product. However, the confluence of process, stakeholders, and communication must occur before that requires just as much thought. It's the key to getting the most out of a dedicated software development team.
Why, after all, should you work with a specialized software development team?
The big idea revolves around cheaper expenses – and lower dangers. Few would argue against the economics of shifting to a committed team engagement in the proper circumstances.
Product owners typically dedicate about 20% of the money generated by their product to continuous product development for products that are further along in their life cycles. This maintains that a critical piece of software is operational for both the company and its users.
When it comes to scheduling long-term work with a specialized software development team, a development firm is likely to offer a few distinct solutions to assist product owners. The best is when the two parties' expectations and talent are aligned.
The client can set aside a fair budget to ensure progress on the product in question. Spending on software can then be forecasted with confidence, removing several levels of risk from the overall business plan.
Why Is a Devoted Software Development Team's Blessing Also Its Curse?
Reduced prices and a well-managed product backlog, on the other hand, only hold the attention of business-side stakeholders for so long. Conceptualizing value-added can be challenging for individuals who are far removed from the day-to-day activity of a professional software development team.
When, for example, labor changes from designing new interfaces to subtle yet crucial characteristics like high runtime or advanced administrative functions, progress becomes more difficult to perceive.
When accomplishments are viewed as less significant, trust in the technical team tends to dwindle – even when outstanding work is being done.
Ensuring Long-Term Success Through a Devoted Software Development Team
Because the value of a specialized software development team becomes more difficult to quantify as one moves away from its daily activities, product owners must take extra precautions to communicate progress and value to individuals from the business sponsoring the project.
The product owner promotes transparency for stakeholders and begins a more educated conversation about the value offered by the dedicated software development team in question by tracking significant data points throughout the project.
Request On-Demand Data
Value entails more than just cheaper labor expenses.
Mapping and analyzing sprints in a Scrum board in the context of a recent invoice is one approach to demonstrate how much progress — or lack thereof — has been accomplished in a given period.
When the business and technical partners use a project tracking system, however, leadership can digest more granular data relating to spending, hours spent developing new features, and the impact of those features on the business.
Over time, similar evaluations can be used to optimize additional company development activities outside of the immediate project and in other business divisions.
Plan frequent check-ins
Agile development is defined by a high level of stakeholder interaction. Reconvening all constituents on a regular basis to assess spending, project progress, and accomplishments allows everyone to be on the same page on critical choices and manage continuing expectations.
Furthermore, if the mix of the teams from the business, the technical partner, or both changes, frequent meetings might aid in the transfer of legacy knowledge.
When information gaps are addressed early and frequently, interruptions to a project's progress are kept to a minimum. In other words, the developers you pay for aren't squandering your time or money.
Create Mutual Transparency
Transparency and trust go hand in hand, and both are difficult to achieve unless both sides of a partnership are held to high standards of accountability.
When both sides bring a high level of participation and a willingness to share useful data to the table, they can keep each other accountable.
And leaders can effectively determine how much value their dedicated software development staff provides.
How Can You Make a Dedicated Software Development Team Pay Off?
Shifting to a dedicated software development team model forces product owners and their teams to think more about their rate of progress as they work through a feature backlog.
They must not simply establish genuine weekly and monthly commitments to feature improvement, and they must adhere to it. The product owner wastes the company's money if there aren't enough tickets in the sprint backlog.
Even teams that work consistently through healthy backlogs are susceptible to business partner misperceptions.
Decision-makers in businesses that are several degrees removed from weekly progress reports between the product owner and her team — and all of the great work they may accomplish in between — are less likely to understand the true value that that team can deliver over time.
Any loss of momentum from a dedicated software development team should be thoroughly investigated. Too quickly judging the situation — especially without project data — can lead to a miscalculation of the team's actual value.
Final Thoughts
Product owners and business leaders should prepare for a more value-driven relationship by doing at least two things before beginning late-stage development with a technical service vendor:
Look to their development partner for granular data that puts value into monetary terms.
Accept that successful development requires talented technical minds and critical and knowledgeable business players.
Bragona Technologies applies the best practices into its development process.
We are open to hear from you and share our expertise with you.