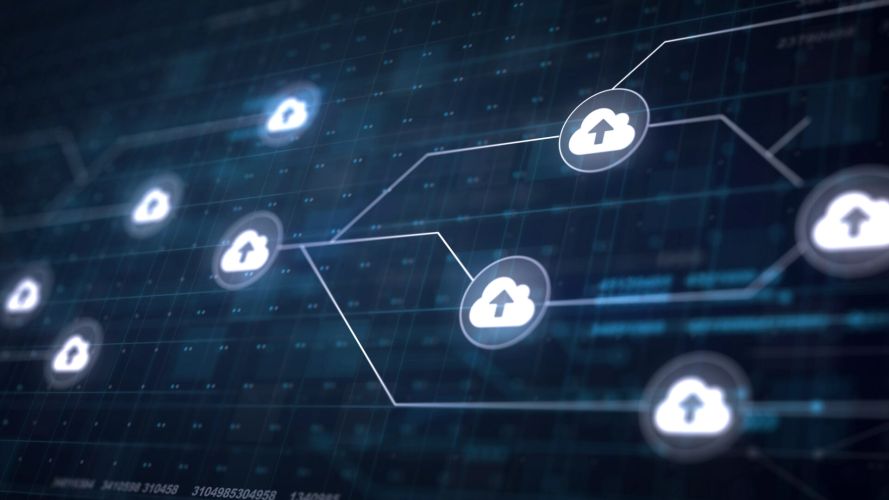 Cloud Business Intelligence to Amplify Your Business
June 20, 2022
Businesses of all sizes want to stay abreast of the latest technology to exist and succeed in the industry. Understanding the competitive environment, companies now want to strategically optimize their current business processes to make strategic decisions that add value to the company and help the business grow and scale to new levels of value. Business intelligence helps them achieve just that.
While initially BI tools were only used by business giants because startups couldn't afford them, today, cloud BI is getting an integral part of the business since companies of all sizes take advantage of cloud-based BI strategies.
What is Cloud BI?
As the name implies, it's an exciting integration of two technology concepts – cloud computing and business intelligence. In other words, it's the deployment of BI tools on a cloud infrastructure that can be accessed through virtual networks, including the Internet.
In cloud-based business intelligence, cloud computing serves as a repository for a lot of data, such as dashboards and KPIs. They also serve as a platform for various business intelligence applications. Companies can easily collect data from a wide range of resources in one place that can be accessed anytime, anywhere.
Some of the cloud technologies used by businesses contribute positively to business growth, such as customer relationship management (CRM), online collaboration and file storage, and helpdesk software.
Without data access restrictions, integrated with advanced business intelligence tools called cloud business intelligence, make it easy to get the information you need in the formats you want, which is essential for making business decisions.
Key Benefits of Cloud Business Intelligence
Accessibility
By integrating the two technologies, the best of them end up under one roof, benefiting each other, and making them accessible. With cloud-based business intelligence, companies don't need to invest in expensive hardware, software, and maintenance costs. A cloud computing company maintains it all. Implementing BI in the cloud is fast and requires a smaller budget because purchasing, setting up, and managing in the cloud is easy.
Scalability of deployment
The logic of business intelligence is based on analyzing data from various sources. The ease of obtaining this data is made possible by integrating it with cloud-based business intelligence tools. This allows access to additional data and processing resources depending on the data processing and analysis required. Scaling up and down can happen seamlessly without waiting for other hardware or software to be installed. Plus, you pay for your use, ensuring the best functionality at a fair price.
Ease of integration
Cloud-based business intelligence solutions allow for easy integration with other databases and programs, ensuring a seamless data flow. More advanced BI solutions use data from social media platforms to perform "sentiment analysis" in real-time. Remote data sharing can occur seamlessly, regardless of geographic location.
Reliability
Cloud computing offers reliable and secure backup and storage locations and is an excellent choice for disaster recovery for business continuity.
Only secure systems are reliable. However, there is a myth worldwide that cloud services are less certain. By implementing various protocols and security features, cloud BI solutions offer highly secure services. State-of-the-art security protocols, such as using fingerprint authentication and voice recognition, are used to ensure data security.
How Are Different Industries Using Cloud BI?
Cloud BI can be useful for every industry because data is used as a lubricant to keep business machines running smoothly. However, education, entertainment, healthcare, and finance have adopted this tool faster than others.
Organizations widely use cloud-based business intelligence software for seamless data flow and analytics across departments. It helps an organization grow vertically quickly based on real-time data availability and analysis.
Cloud BI software features to look out for
Now that we understand the main benefits of cloud-based business intelligence software, let's take a look at what features it should have that will help you choose the proper framework for your modern BI solution.
Built-in data management capabilities
The fundamentals of business intelligence are all about essential data integration. Your cloud-based BI tool should be able to extract data from various sources, convert it to the format you need for analysis, and clean it up to ensure high quality.
Advanced analytics
Capability to undertake and assist data mining and predictive analytics for effective root cause analysis and forecasting.
Capabilities for cloud reporting and visualization
The ability to create reports in a presentable and easy style that can be translated to useful data for comprehensive analyses is required.
Collaborative capabilities
Your cloud-based BI solution should have the ability to share analytics and reports in real-time easily. Sharing relevant data across departments will help the business achieve a unified goal.
Cloud business intelligence deployment models
With a clear understanding of the benefits and necessary capabilities of cloud business intelligence, it's time to understand the different deployment models. Generally, there are three types of clouds.
Public cloud
The word public implies that multiple tenants share the cloud infrastructure. Thus, the cost is shared, making it the most affordable cloud BI option. It's an excellent option for small and medium-sized businesses with limited budgets or companies that work with large amounts of data.
Private cloud
Companies concerned about compliance or data security should choose a private cloud model. Because it provides dedicated storage and computes resources for your company's use, there is a cost involved. It is the most expensive option for deploying a cloud BI solution.
Hybrid cloud
If your company can separate data that requires a high level of security from data that does not, then choosing a hybrid cloud is the most cost-effective option. Such a computing environment combines features of both public and private clouds for your cloud BI solution.
Why choose Bragona Technologies for your cloud BI needs?
With practical strategies and superior execution, we at Bragona Technologies help organizations with a digital transformation. We offer our technical expertise and execution models, and we strive to deliver the best to achieve planned business outcomes.
We successfully built a customer-centric data analytics platform for one of the largest telecommunications companies in the United States. By leveraging business intelligence capabilities, we could provide 100% real-time data available to every department of the company.
Working with your business and technology leaders, our cloud computing experts will provide best-in-class cloud computing services on the cloud storage platform that you choose.
Final Thoughts
When cloud computing and business analytics come together, the result is compelling. This combination can help you modernize your business and automate your business by making data available on the devices with flexibility and core capabilities.