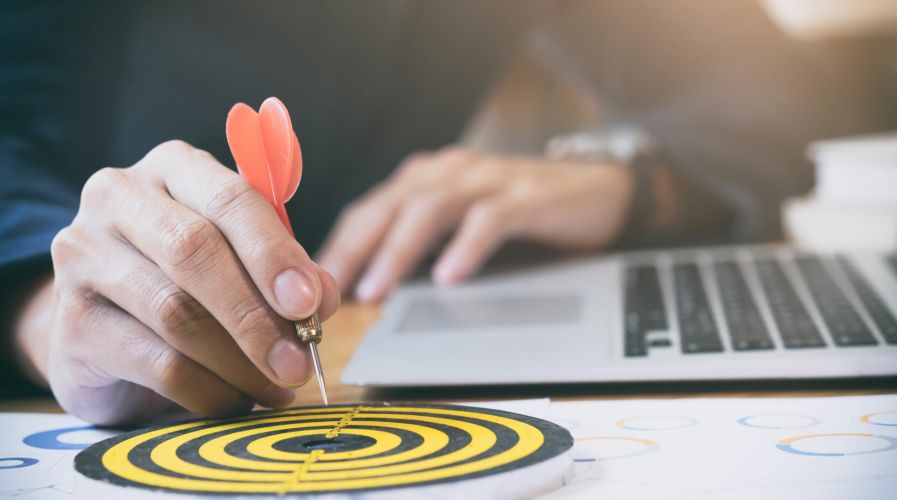 Building a Winning Web Personalization Strategy
January 17, 2023
Most Web sites fail to tailor their offerings to visitors and create unique value that leads to high lead conversions. Despite numerous ways to convert visitors into buyers, the vast majority of e-commerce visits do not result in a purchase.
Website personalization – the key to higher conversion rates
Website personalization is the process of creating a personalized experience for each visitor. This concept originates from the premise that today's consumers expect unique, personalized treatment and are unlikely to engage with companies that don't meet those expectations. While in the offline world personalization is so common that it often goes unnoticed (like the cheerful greeting from the corner store clerk you walk into every day), in the digital realm there's still a long way to go in this regard.
As statistics show, investing in website personalization is definitely worth the effort:
According to Accenture, 91% of consumers are more likely to buy from brands that recognize, remember and provide relevant offers and recommendations.
Epsilon Marketing estimates that 80% of us are more likely to choose a brand that offers a personalized experience.
Website personalization benefits customers tremendously by helping them save time and making the entire buying process easier. Companies that provide personalized experiences on their websites benefit from higher conversion rates, improved customer satisfaction and increased customer loyalty, which ultimately leads to higher ROI. Website personalization also increases impulse and repeat purchases. Think about it. How many times have you gone to Amazon to buy one book and ended up with five more items in your cart that "you might also like"?
There's no doubt that personalizing the digital experience is a very lucrative business. The question arises, how do you do it right?
Why do so many companies fail at personalization?
While creating a more personalized experience is a priority for most marketers today, most of them don't know how to do it right. Only 6% of marketers would give themselves a top score for their current personalization efforts. Nearly half of them would give themselves a "C" grade, and one in five would give themselves a "D" or "F" (Evergage 2019 Trends in Personalization Survey Report).
This is pretty surprising given that many online retailers are already using various personalization tools built into e-commerce platforms. In theory, they're ready to start reaping the benefits of website personalization. To do so, however, they first need to address a number of issues. Let's take a look at some of them.
Poor use of consumer data
Customers interact with companies at an increasing number of touchpoints, leaving their consumer footprints every step of the way. Where they come from, what languages they speak, what products and services they typically buy-these and similar data create a rich source of information for e-commerce developers.
Tech-savvy businesses are using big data solutions to extract information about consumers and create relevant customer experiences. Mall of America, for example, has done just that by investing in an app that offers customers highly personalized shopping routes. The app guides shoppers around the mall based on shopping preferences and current location. Another great example is the budget hotel chain Red Roof Inn. The solution the company uses predicts weather conditions affecting flight schedules based on a huge amount of data collected from various sources and then offers stranded travelers advertisements for nearby hotels.
A few years ago, only global enterprises could take advantage of big data technology because of the exorbitant cost. Nowadays, all businesses can benefit from the proliferation of scalable cloud-based big data solutions. Many of them allow you to get started for as little as $100 a month. Moreover, cumbersome data warehouses are being replaced by real-time analytics using advanced SQL databases, in-memory data grids, and specialized analytics platforms that enable ultra-fast data processing.
Lack of a personalization strategy
This common problem stems from the fact that many organizations treat a web personalization strategy as a band-aid to patch holes in a shrinking customer base. They need to understand that you use personalization when you have a stable business and want to push it a little further.
For website personalization to work, you need to lay the groundwork. It should include such elements as a detailed analysis of audiences and personas, a study of buyer behavior patterns, a content audit, and a UX analysis. You need to learn these details to make sure you personalize the visitor experience to work.
Spooky marketing
Remember the infamous Target case where the retailer found out a girl was pregnant before her father did? It's a painful example of hyper-personalization, where companies go overboard in communicating with their customers. They try so hard to tailor their offer to the smallest detail that it scares customers.
There's no shortage of tools that can make creating personalized offers easier and faster. However, you automate your personalization processes as much as possible. In that case, you may find yourself in a situation where the user who leaves your site starts receiving ads for the product they were looking for hours or even minutes after they go.
One way to avoid intrusive marketing is to ask yourself a simple question every time you get the right angle for a particular personalization tactic: "Would I be okay with this kind of advertising, or would it annoy me?"
Don't include personal information that hints at a depth of your knowledge of the customer. Again, ask yourself if it would scare you if someone knew this information about you and used it to try to sell you something. Treat people the way you would want them to treat you. Otherwise, they will be offended and won't hesitate to voice their irritation:
How to appropriately personalize your site
A highly effective (and converting) website relies on a clear website personalization strategy. There are many personalization tips, from simple tips that can be implemented manually as part of your day-to-day marketing to sophisticated strategies involving advanced technology, such as machine learning. Whichever option you choose, always start with data collection and analysis.
Understand your audience
Before tailoring your user experience, you must build well-defined profiles of your site visitors. Your goal is to make as complete a picture as possible of each type of potential customer. To do this, you have various tools and methods to help you determine the exact demographics of your audience.
The most basic of these are Google Analytics and social media audience analysis. They give you free access to people-focused data that can help you develop your website personalization strategy. Using these resources, you can gather valuable information about your visitors, such as language, location, age, and gender, as well as their interests and frequently requested keywords.
To make your site visitors feel at home, use localization
Culture strongly influences our perceptions through preconceived notions. They significantly alter our buying behavior and decisions. For example, images that may encourage visitors from one country to buy your products may seem too aggressive or offensive to buyers from another region. This is why applying localization strategies to your site is critical when reaching a global audience.
One of the few things you can always be sure of with your visitors is their location. Unless they're using a VPN, you can determine their real IP address during a session. While many stores practice localization, using different languages depending on the user's location, not many take it to the next level and tailor their sites to the culture of their audience. True geotargeting goes far beyond simply translating website wording.
Look at these examples of Adidas home pages from Poland, Canada, and Japan. Notice how they vary in content, visuals, and graphics to match the audiences in those countries:
It's your job to ensure the design, colors, visual elements, and other parts of the user interface are appropriate for whoever is visiting the site. Alternatively, find an experienced development team that knows all these little details.
Use artificial intelligence to learn more about your customers
Once you know where your visitors are coming from, you can unlock the potential of artificial intelligence to tailor your site's content to individual preferences. Multisensory artificial intelligence applications can analyze voice, images, and behavior patterns and act on them, allowing you to create a sense of familiarity and make users feel like regular visitors to your site. Here's an example of how these systems can work: Imagine a customer walking into your e-commerce store searching for a specific product. Instead of browsing through a tag cloud or typing in keywords, she turns to a virtual sales assistant (an NLP-enabled chatbot) and begins a natural conversation.
Based on all the information and demographics previously gathered about the customer, the chatbot quickly presents an assortment of available items that match the desired product's description. It then offers suitable product recommendations, answers visitors' questions, and finally guides them to complete their purchase.
Change the UX and UI to guide the audience throughout the visit
Remember that personalization aims to make the visitor's journey through your site as easy as possible. The easier and shorter the trip, the more likely they will buy. Consider the following simple tactics to improve the user experience and increase conversions:
Heatmaps. Heatmaps track user behavior on a site and reflect it using a color-coding system. They give you an idea of how visitors interact with your pages. Based on the information displayed on heat maps, you can segment users based on their behavior and tailor your user interface accordingly to encourage more interaction.
Welcome messages. When you walk into a physical store, you're greeted by salespeople. Use pop-ups, welcome mats, or chat invitations to greet your visitors warmly. Your email subscribers can also personalize the welcome message by addressing them by name.
Overlays. Overlays are blocks of content that appear at the top of your site, hiding the main content. You can use them to create personalized messages for your target audience. For example, when a visitor leaves your site, you can use an overlay with a limited offer to make them linger and think about a new purchase. Add a personalized offer box with product offers based on previous purchases or what's already in the user's cart for more revenue.
Contact us for more information and advice on how to build the best personalization strategy.