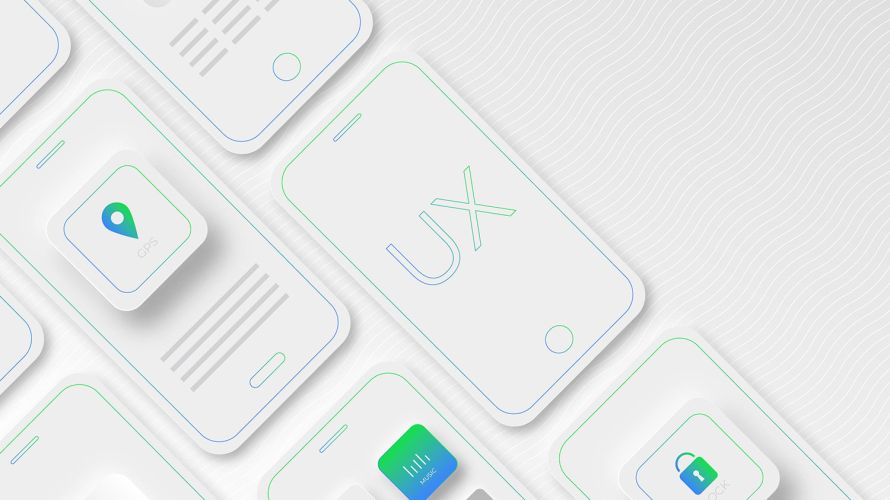 App Prototype: Why Do You Need It?
February 9, 2023
Most people consider a prototype a usable, primary version of some technical device. In our world, a prototype is different. The application prototype is an evaluation phase that can save you a lot of money (and time). Moreover, the app prototype is invaluable in providing the best user experience (at the end of the development process, of course). The transition from concept to product is much smoother with an app prototype. The application prototype allows you to play around with the product model before the development begins. In short, an app prototype is good for you. It saves you resources. Want to know why and how? Fasten your seatbelts and read on.
A few words about apps – so you can see the big picture of the app market right now. Statista states that the projected number of app downloads in 2022 is 228,983,000,000. The average revenue per app download is now about USD 1.74. And what's also essential is that advertising revenue in the app marketplace is projected to reach $214,000,000,000 in 2022.
Before you can get your share of the app market, you must have an outstanding product with a short time to market. And before you get that product, you have to ensure that it will provide the best user experience and meet the needs of your users. That's why you can't skip the prototype phase of the entire development process.
Application prototype – what is it?
An app prototype is a preliminary version of what your product will look like. It is a visual mockup that demonstrates the functionality and design of your future app. Different versions of prototypes are helpful at certain stages of a project. Let's make this clear to you:
A hand-drawn app prototype
Well, the name speaks for itself. This is the simplest version that shows the different screens-you scroll through them by hand and gets an idea of what the app might look like. It may seem useless because there are so many digital tools that offer visuals that are pleasing to the eye. That's true, but we'll come back to that. A hand-drawn app prototype is invaluable because it is inexpensive, can be done quickly, and, most importantly, is valuable to designers. Why? Because it's perfect for brainstorming and strategic planning sessions and makes it easy to iterate ideas.
Black-and-white prototype app
We haven't gotten to the "nice to see things" part, but we're getting there. The black-and-white app prototype is no longer on paper (although it uses the results of hand-drawn app prototyping sessions). It's a low-fidelity design transferred to electronic schematics in a robust digital UI tool (often Figma, Adobe XD, or InVision). A black-and-white application prototype is a clickable visual representation of your new, outstanding digital product.
This app prototype is also very useful – it focuses on the functionality of your future app. Users testing it aren't "distracted" by colors, images, and other visual gimmicks. In short, a black-and-white prototype helps verify the concept and validate the structure for the next steps. In addition, creating such a prototype requires little time or money.
Highly accurate application prototype
Now we have an actual prototype. Although it's not an MVP yet, so you can't use features such as GPS, you can view a visual representation of your new app. The screens are just images, but still – you can get an idea of what your new product will be like shortly. The screens reflect the intended design; you can view them on your mobile device – you can see how the project is developing, and your vision is coming to fruition. This is also very important – stakeholders can get a true picture of the user experience with a highly accurate app prototype. And actual development is the next step.
The app prototype – what else should you know?
Before you see a visual representation of your new app, you'll need an app specification. This document is a detailed document that consists of the requirements for your product. It is essential because it helps align your vision and the development team. Thanks to the app spec document, everyone will be on the same page. Thus, it will help avoid unpleasant surprises later on.
When the app spec is ready, it is time for sketches. They are crucial for identifying design, navigation inconsistencies, and other vital points in UI and UX. Wireframes are a stage where the edges of the diamond are first polished. In short, the application specification and wireframes are a solid foundation for your application prototype.
What are the benefits of the app prototype?
First and most importantly, a prototype app will save your resources. Not just in terms of time and money. You will gain invaluable peace of mind because you will have reliable proof of whether the product works. This is valuable information for you and your stakeholders.
In addition, this stage helps you identify potential problems and get the idea back on the right track to meet users' needs. This way, without putting resources into development, you can easily adjust the course of the project.
By allowing multiple iterations and creating different drafts of your new app, you can get a better product by putting effort into planning – and that's what's called innovative business. Useful.
What else? You can demonstrate the prototype to potential investors, customers, and the board of directors. It's a super-affordable way to sell an idea quickly without high costs.
Prototype an app – how do you get started?
First, you need a vision for your new app. The next step is super simple. All you need to do is start talking to seasoned professionals who have made thousands of prototypes. We know the right team – that's us. We have the numbers to prove we're experts and an extensive portfolio.