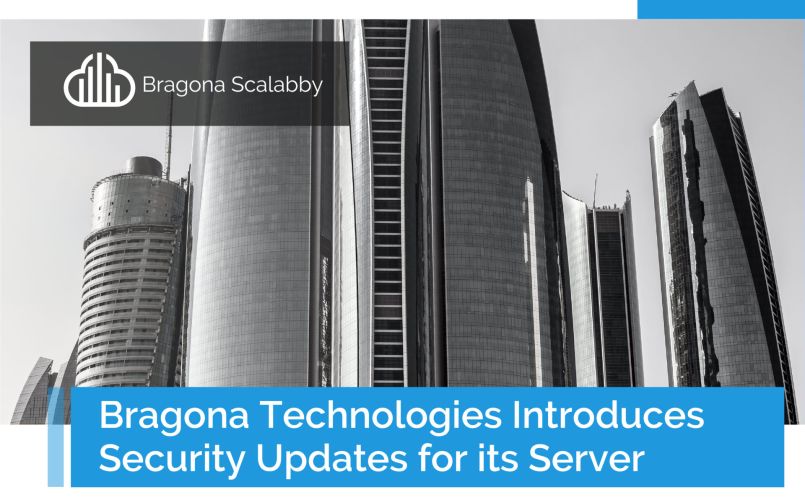 February 24, 2023
Bragona Technologies is expanding its expertise in data protection to help customers protect their data even better and make the use of Bragona Server even more beneficial.
Bragona Server will include a series of multi-cloud data protection advancements that are simple to use and easy to consume.
Our experts have added AI-powered resilience and operational security to help protect organizations from the increasing threat of cyberattacks.
The new solutions help address rising data protection challenges facing organizations.
According to Gartner, security breaches are becoming more common and more complex, resulting in new laws being passed to protect consumers and companies putting security at the center of their decisions, and by 2025, 60% of organizations will use cybersecurity risk as the primary determinant in conducting third-party transactions and business relationships.
Key Software Optimizations
Updates to Bragona Scalabby Server include:
Improved security tools for hybrid cloud environments, including transparent memory encryption.
AI-powered algorithm for improved search of media files
Improved automation – designed for the DevOps model can be configured and scaled. It integrates into an organization's approved configurations and networks.
"As with most software, Bragona Technologies recognized that there were a few areas in which new features and security updates would benefit our end users," said Balakrishnan Sankaran Nair Padmanabhan, CEO of Bragona Technologies. "The new capabilities allow administrators to restrict web services to the websites and applications that are authorized for use."
About Bragona Server
Bragona Server is a web-accessible desktop platform that is focused on accessibility and security by allowing users to access applications in an isolated environment every time they connect to the web. The users can install Bragona Server on-premise, private cloud, or enable hosting it on Bragona's SaaS Solution. This multi-functional and fully customizable platform protects users by isolating their personal computers from web threats, phishing, malware, and ransomware. There is a robust algorithm in its core to profile, index, and optimize all data sources automatically.
Our Approach
Bragona Technologies is a customer-oriented company, which means that we apply a personalized approach to each project, regardless of the volume, area, or niche. We follow our company's best practices in everything, from custom web development to integrated solutions.