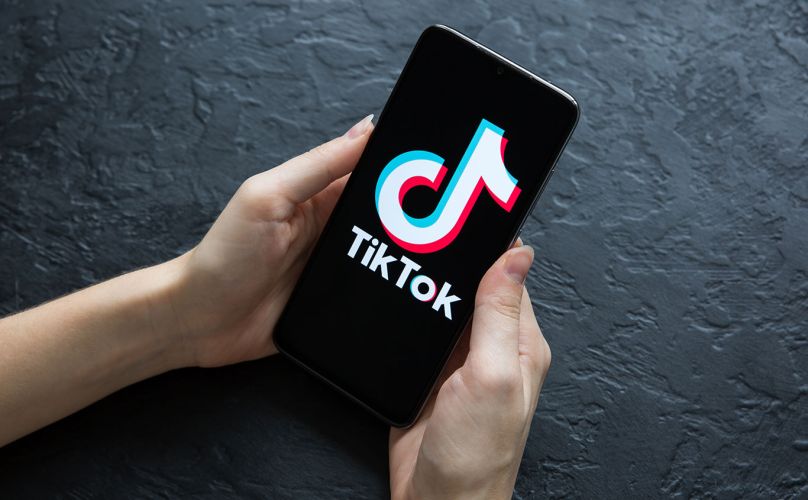 UK bans TikTok on government devices following U.S. move
March 16, 2023
LONDON — The United Kingdom on Thursday announced plans to ban the use of Chinese-owned video app TikTok on government corporate devices.
Cabinet office minister Oliver Dowden said that, following a review by Britain's cybersecurity experts, it is "clear that there could be a risk around how sensitive government data is accessed and used by certain platforms."
Dowden added that apps collect huge amounts of data on users, including contacts and location. On government devices, that "data can be sensitive," he said.
"The security of sensitive government information must come first, so today we are banning this app on government devices. The use of other data-extracting apps will be kept under review," the minister said in a press statement.
The TikTok ban begins with immediate effect, according to Dowden, who noted that the move was "precautionary."
He confirmed the ban would not extend to personal devices for government employees. "This is a proportionate move based on a specific risk with government devices."
Exemptions for the use of TikTok on government devices are being implemented where necessary for work purposes, but "will only be granted by security teams on a case-by-case basis, with ministerial clearance as appropriate, and with security mitigations put in place," the government said.
The minister also said that government devices will only be able to access third-party apps that are on a pre-approved list.
A TikTok spokesperson said that the company was disappointed with the U.K. government's decision.
"We believe these bans have been based on fundamental misconceptions and driven by wider geopolitics, in which TikTok, and our millions of users in the UK, play no part. We remain committed to working with the government to address any concerns but should be judged on facts and treated equally to our competitors," the spokesperson said in an emailed statement.
"We have begun implementing a comprehensive plan to further protect our European user data, which includes storing UK user data in our European data centres and tightening data access controls, including third-party independent oversight of our approach."
In lockstep
Britain's move follows similar rules in the U.S. and European Union. In late February, the White House gave government agencies 30 days to make sure TikTok was not installed on federal devices. The European Commission, the EU's executive arm, also banned employees from installing TikTok on corporate and personal devices.
Lawmakers in Washington have repeatedly expressed concern that American user data from TikTok could be sent to China and get into the hands of the government in Beijing.
TikTok has, on several occasions, highlighted the work they're doing to protect U.S. user data. The company unveiled "Project Texas" last year to "fully safeguard user data and U.S. national security interests."
TikTok said it is working with U.S. firm Oracle to store all U.S. data by default on the American firm's cloud, in a move to assuage Washington's fears.
Pressure is mounting globally on TikTok. The  U.S. Committee on Foreign Investment in the United States (CFIUS) told ByteDance to sell its shares in TikTok, or the app could face a U.S. ban. Any ban would choke TikTok off from the massive American market.
Source: https://www.cnbc.com/2023/03/16/uk-bans-tiktok-on-government-devices-following-us-move.html