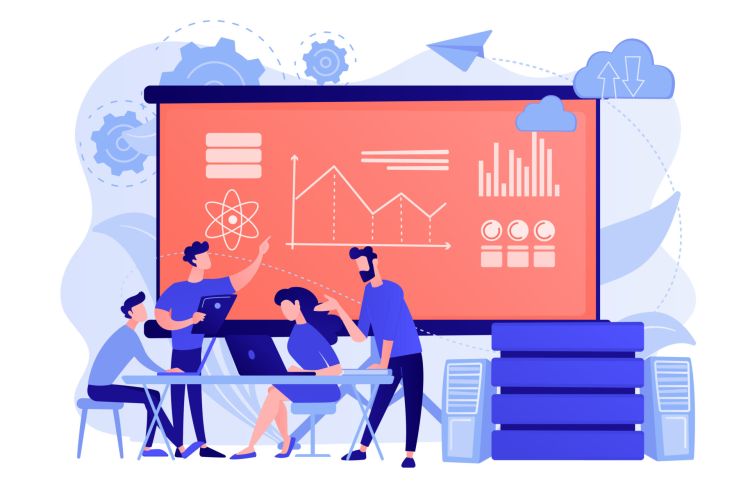 TOP 10 DATA SCIENCE TRENDS FOR THIS DECADE
June 2, 2021
The presence of data in every field that you can think of is what turns out to be a reason why organizations are showing interest in data science. Also, the fact that data will continue to be an integral part of our lives till eternity serves to be yet another driver of data science. That said, it's really important to stay updated with the hottest data science trends that could serve to be a blessing to grow your business. Here are the top 10 data science trends for this decade.
Predictive analysis
For a business to prosper, it is critical to know what the future might look like. This is exactly where predictive analysis comes into play. Organizations rely on their customers to a large extent. Hence, being able to understand their behaviors helps in making better decisions ahead. This technique is one of the smartest to come up with the best strategies to target the customers that'd aid in retaining the older ones and also get newer customers.
Machine learning
Over the years, we have seen how much automation has transformed the world. This is why machine learning has gained importance like never before. The coming years will see more automation and hence the rise in the number of organizations adopting machine learning will surpass one's imagination for sure.
IoT
Gone are the days when IoT was considered to be something that would have limited applications. Today, we are living in a world where our smartphones have the ability to control appliances like TV, AC, etc. All of this is possible because of IoT. Google Assistant is yet another remarkable innovation in the area of IoT. Thus, companies looking for ways to invest in this technology come as no big surprise. This simply throws light on how rapidly the IoT industry would grow in the days ahead.
Blockchain
Needless to say, cryptocurrencies like Bitcoin, Litecoin, etc. have become the talk of the world. All of these currencies employ blockchain technology. With the world showing keen interest in this field, it surely stands a far-reaching implementation in the coming time
Edge computing
Edge computing is known for faster processing of information and it also boasts of reducing latency, cost and traffic. It is solely because of these features that the organizations are not willing to sideline this option. With this computing in place, dealing with real-time applications couldn't have got any better. The coming years could see more of a considerable shift from traditional methods to that of edge computing.
DataOps
Lets' face the reality – the data pipeline has become more complex and thus requires even more integration and governance tools. DataOps to our rescue it is! Tasks right from collection to preparation to analysis, testing automation, implementing automated testing, delivery for providing enhanced data quality and analysis are all covered. This trend will continue for the years to come.
Artificial Intelligence
Be it a small enterprise or a tech giant, all of them have relied on AI in one way or the other. All those complex tasks are no longer a concern for we now can rely on AI for the same. Also, the reduction in errors is yet another strong reason to why AI stands apart. Now that we've relied on AI so much, there's no coming back!
Data visualization
This is one of those prominent trends that we can trust with. This is because the organizations are moving their conventional data warehouses to the cloud.
Better user experience
The extent to which user experience is given importance to talks volume about the success of the company. This is why companies are leaving no stone unturned in providing the best possible user experience – be it in the form of chatbots, personal assistance, or AI-driven tools for that matter.
Data governance
This is yet another area that's gaining a lot of importance. Numerous companies out there are still struggling to comply with the rules and regulations. It is critical to not just comply with these but also to understand the impact of the same on the present and future operations. Data scientists who have sound knowledge about all of this is the need of the hour.
These trends show a clearer picture of what data science strategies need to be implemented to retain your customers and also take your business to new heights.
Source: https://www.analyticsinsight.net/top-10-data-science-trends-for-this-decade/