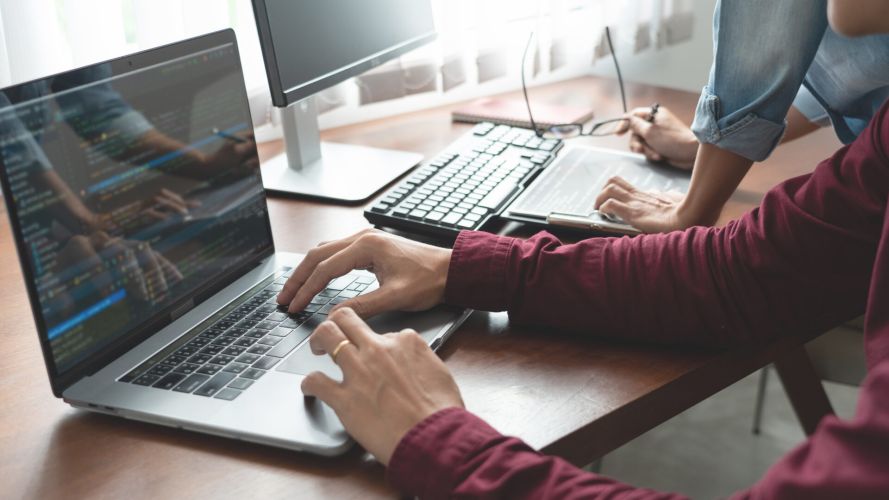 Seven Ways Software Development Consulting Benefits Your Business
September 7, 2022
Software consulting is an approach that analyzes a company's software needs and selects the best set of technologies to ensure high performance and successful delivery. Software consultants or firms offer technology solutions to a business's various problems and help create a roadmap for the digital journey.
They are helpful for companies with limited technical understanding and need outside opinions when making business decisions, especially about implementing new technology or upgrading an existing system.
Reasons why you should invest in business software consulting services
Now that we've looked at the role of a high-level consulting company, let's move on to why software development consulting services may be the best choice for your business.
1. Gain insight into the approach to software
Software development consultants can offer insight into the best process you can add to your business model to make it run smoothly. They analyze your current approaches and procedures and then advise on how to automate, use technology, or even upgrade your existing systems.
A software development consulting firm's primary role is to ensure that the methods you use are best suited to the long-term needs of the business.
2. Helping you prioritize your software work 
In a growing company, it's straightforward to get into high innovation mode, which leads you to take on more activities than your business currently needs. A software consulting company creates a roadmap, leaving room for mistakes and no-fail actions. They help prioritize the list of software activities you plan to work on at various stages and expected business outcomes, giving you a much more streamlined view of your software development and upgrade path.
3. Keeping up with new technology movements
Software development consulting firms can help you maintain your competitive edge by informing you of new technologies you can incorporate into your business model. The uniqueness of partnering with a software development consulting firm is that they don't just tell you about new technologies. They help you implement them into your model by taking ownership of the development.
4. Get hands-on training in the use of technology or software
A software development consulting company often provides hands-on training to employees on how to use a particular technology or software. They help your team with lessons and hacks on how to use the technology or software, making it easier for you to adopt a new system with minimal training time. What's more, with a long-term relationship, you can turn to them at later stages of the software to clear up any doubts or work on new features.
5. Saving unnecessary/unplanned time and expenses
Not surprisingly, IT downtime causes losses on all fronts – customer service, internal operations, and business revenue. But when we look at reports highlighting that downtime can cost about $100,000 in losses, it becomes even more real.
Now a software consulting firm can help you handle your digital transformation without downtime, fixing problems as quickly as possible, resulting in minimal revenue loss.
6. Focusing on core business operations
If we sit down at the table and list long-term IT activities, they look like this:
Redesigning business processes
Building an effective technical strategy
Achieving maximum efficiency at minimum cost and time
Increasing productivity of employees
Tracking software performance
All of these long-term activities are addressed by investing in the services of software consultants. These firms help strategize and create a process that can be tracked for all the different IT requirements.
7. Get access to a variety of experiences
One of the most important benefits of investing in a software development consulting firm is that you get access to a diverse and experienced team. Typically, software development consulting firms also have expertise in design, development, and deployment. So, not only will they advise you on the best technology stack or approaches, but they will also provide development and deployment services, helping you create high-quality software in record time.
Why partner with Bragona Technologies for software consulting?
Bragona Technologies has helped thousands of entrepreneurs start and advance their software journey. How? Through our diverse set of services and deep understanding of the software industry. Our team knows that no matter what industry you belong to, the expectations for implementing and using the software are virtually the same.
Our skills make us one of the most trusted consulting partners for startups and enterprises. Want to know what makes us so unique? Contact our team today.